Why Certified Seed? 
        All of our sweet potato acres are inspected by the North Carolina Crop Improvement Association (NCCIA). 
This inspection is part of the certification process for our sweet potato seed.  To be certified, seed must: meet standards for being virus-indexed, have a knownlineage and meet isolation and rotation requirements from other sweet potatoes and crops. 
ALL SEEDS CERTIFIED BY NCCIA HAVE A KNOWN PEDIGREE, AND ARE INSPECTED AND VERIFIED.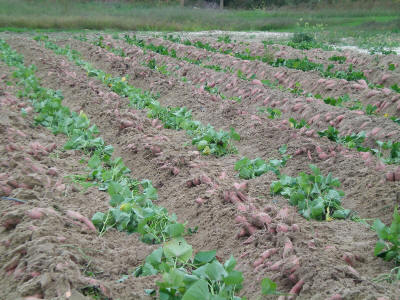 G1 seeds at harvest time