YEAR 1
Elite Plants: Our "elite" plants are grown using strict sanitation practices in Nuclear Stock greenhouses certified by North Carolina Crop Improvement Association.
          Cuttings are taken from the greenhouse and planted in the fields.
    G-1 Plants:  The greenhouse cuttings planted are considered G-1 Plants. 
    Seed roots produced are G-1 Seeds and storage roots.
YEAR 2
G-1 Seed:   G-1 Seeds are bedded in the fields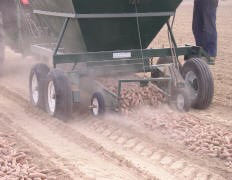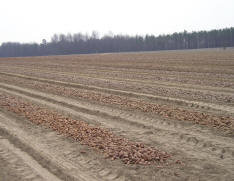 Plants sprouted from G-1 Seeds are G-2 Plants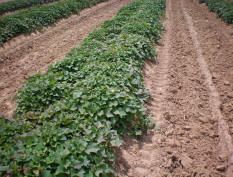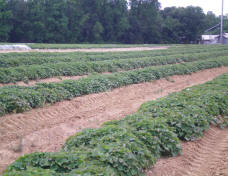 Seed roots produced from a G-2 Plant will be 
G-2 Seeds
. 
YEAR 3
G-2 Seeds: G-2 Seeds are planted on Your Farm to produce your G-3 Plants and G-3 potatoes and seed!!!
    Please see our Plant & Seed Sales page for more information on ordering our plants and seeds.